Why Shared Workspace?
Shared workspaces are creativity and community hubs, where collaboration, networking and camaraderie flourish. Instead of being isolated in a home office, distracted at a coffee shop, or paying for expensive office space you may not need, shared workspaces provide fellowship, flexibility, and affordability.

Vuka custom designs our coworking spaces to inspire creativity and productivity, complete with everything you need to work efficiently. From flexible workspaces (indoor and out) and private conference rooms to high-speed internet and bottomless beverages, you'll feel right at home at either of Vuka's two Austin locations.
But we don't stop with amenities. We offer community- and career-building opportunities for our members, like socials, invitations to Vuka events and programs.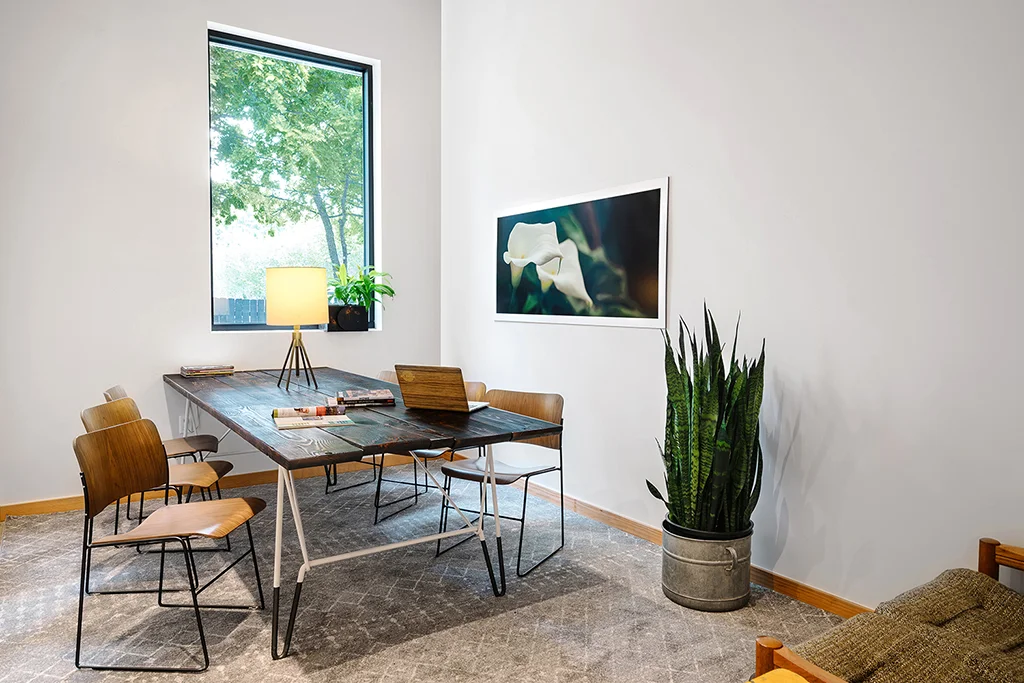 This is your chance to step into the future of work.
For three days, immerse yourself in our breathtaking coworking space designing the future of productivity, passion, and human connection.
Witness the magic that happens when ambitious, innovative people unite in a uniquely creative environment.
Feel the energy of startup founders, artists, and changemakers collaborating and taking their careers to new heights.
Taste the atmosphere that exists when vibrant, diverse minds and talents collaborate under one roof.
Join our one-of-a-kind community for a day and expand your vision for what's possible.
The magic is waiting - claim this limited week pass now before 10/31/23!
Don't miss the opportunity to see what all the coworking fuss is about!
Sign up today for your free week of coworking.