Get Creative with Event Venues in Austin, TX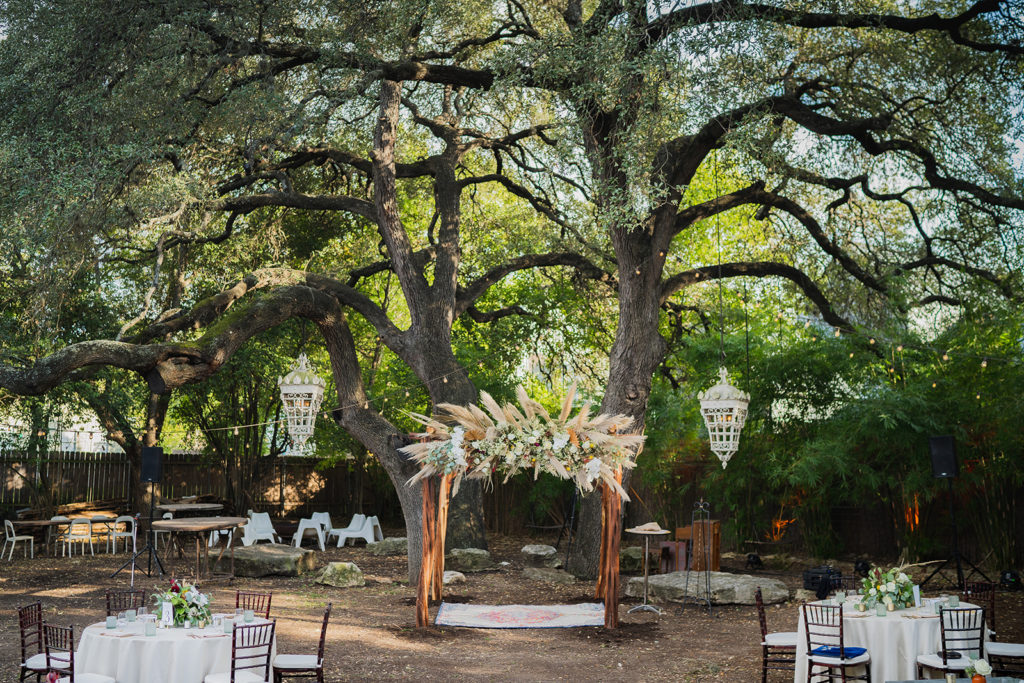 Finding an Event Venue in Austin, TX
It's finally 2021, and a topic that is surely on many people's minds is when it will be safe to gather again without fears of COVID-19. Everyone seems ready to get back to "normal" to be able to celebrate special occasions together, in-person meetings instead of virtually, and host a party just for the heck of it. That means finding an event venue in Austin, TX to make whatever occasion special (and get out of the house, for a change).
No one knows for sure when we can put COVID-19 behind us, but that doesn't mean we have to wait to plan a soiree. One of the things we've learned over the past year is that events can still happen if they are well planned to include all of the COVID-19 safety protocols. That means get-togethers are smaller. That doesn't mean those get-togethers have to be boring. In fact, they can be refreshingly intimate.
You can bet that smaller and more personalized events will be a trend for 2021. This rings true for corporate events and personal events alike. No matter what type of event you are planning, we have a few tips for helping you make it fun and memorable.
Think Small
Whether you are hosting a corporate event or a personal one, you're likely going to have to pare it down from what you may have planned pre-COVID-19. Those who are invited will feel extra special, and your event can be highly unique. You may even have a bigger budget to work with, given that your guest list is smaller.
Event venues in Austin range in size, so don't overspend on space you won't use. Your guests may feel more comfortable in an outdoor setting and not all venues provide a nice outdoor space. Walk the space to see if it's what you had in mind and will provide a pleasant user experience. Remember that it doesn't have to be a big space to be spectacular. You can get creative with the decor to make it anything you want it to be, as long as the venue is willing.
If you are planning a corporate event, consider a hybrid approach where some guests are streamed in virtually and other guests are in-person. That way, you can keep the venue guest list small and invite as many virtual guests as appropriate.
Set up your live stream video equipment from different areas of the venue so virtual guests can see what's going on from multiple angles besides a stage or projection screen. You want them to feel part of the event as much as possible. Some companies are hiring a roaming videographer to enable virtual guests to jump from one group to another in real time. If possible, have the same or similarly-themed food delivered to virtual guests, as well as any event swag.
Choose a Space That Allows for Customization
When you are looking for event venues in Austin, TX, you want to find one that will let you personalize the space to make the guest experience exactly how you imagine it. You shouldn't be stuck with a layout or ambiance that doesn't fit the mood you are trying to set.
As you look at your different venue options, start online. You will be able to see pictures, evaluate pricing and amenities, and read the website for any requirements or limitations. Make sure the location is convenient for your guests as well.
Once you narrow your search, reach out to the venue to schedule an onsite visit. Pictures may say a thousand words, but they don't allow you to experience what your guests will encounter at your event. You want to walk through the space and imagine your event there. Does it have the right design elements, like windows, lighting, ceiling height, layout, and accents? Is there plenty of parking for your guests and any staff that may be there?
If you require speakers, music, video, or other audio/visuals, be sure you understand exactly what they provide, and if there is anything you would need to source. Also find out if they have staff to set up and manage the A/V for you before and during the event. And because of COVID-19 restrictions, discuss the venue's specific protocols, restrictions, and policies.
Once you know what comes with the venue, it's time to talk about customization. Not all venues allow you to bring in your own decorations, use outside caterers, or change aspects of the venue to fit your needs. Talk with a manager to see what is permitted. Hopefully, the manager or an event coordinator will partner with you to help you plan and turn your vision into reality.
Discover Ideas to Make Your Event Highly Personalized (and Safe)
Just like you, we love getting fun ideas online for events. PARTYSLATE offers a great blog on all kinds of event ideas. Here are a few of our favorites:
Food Domes
Not only do glass food domes look interesting and beautiful, they serve a purpose: keep food safe from germs. Whether you offer appetizers, a self-serve table, or a seated meal, think about placing mini glass domes over small plates of food for a polished way to present food that makes guests feel comfortable.
Mini Boards
Charcuterie boards are all the rage, but with COVID-19, sharing one isn't exactly on the menu. Downsize those boards into personal-sized boards with whatever items you want. Make them savory or sweet, or a combo of both (even place a dome over it). It will surely bring a smile to the faces of your guests.
Masks That Match in Detail
We are all ready to ditch the masks, but until it is safe to do so, you have to work with it. Provide your guests with masks that coordinate with the event decor, or use custom prints or branding. You won't have to worry about guests forgetting masks, and they get to take them home as a little party favor to remind them of their great experience.
Decorate from The Inside Out
Who says decorations have to all be inside the venue? A grand balloon or floral entrance, a string light walk-through "tent", or a red carpet with "paparazzi" and a branded "step-and-repeat" banner will make guests feel special as they walk towards the venue. If your venue offers outdoor space, be sure to make it coherent with and as welcoming as the indoor area.
A few other ideas? Work with a company that allows you to personalize your guest's food by imprinting selfie images onto cookies, bread, and even lattes. Allow your guests to RSVP with their favorite beverage choice and then have it waiting for them with a personalized napkin when they arrive. Alternatively, ask your guests to RSVP with the name of their favorite charity and then print on their individual menu that a donation was made to that charity in their honor. Include one or more pop-up classes to your event itinerary, such as an abbreviated dance or art lesson, a mixology or wine/spirits-tasting class, or how-to on making a personal charcuterie board.
Of course, there are always the tried and true ideas, such as branding the event with corporate logos, honoree monograms, individual guest names, and other personal details on signage, napkins, balloons, swag bags, and menus. Offer intimate sitting areas with oversized chairs or a hanging swing to encourage mingling in a safe way.
As we dig into 2021, creativity is the name of the game. Whether you want to host a corporate event, a meeting, a party, a wedding, or a fundraiser, you are sure to find an event venue in Austin that will work with you to make it something you and your guests will never forget.