Unique Wedding Venues in Austin, TX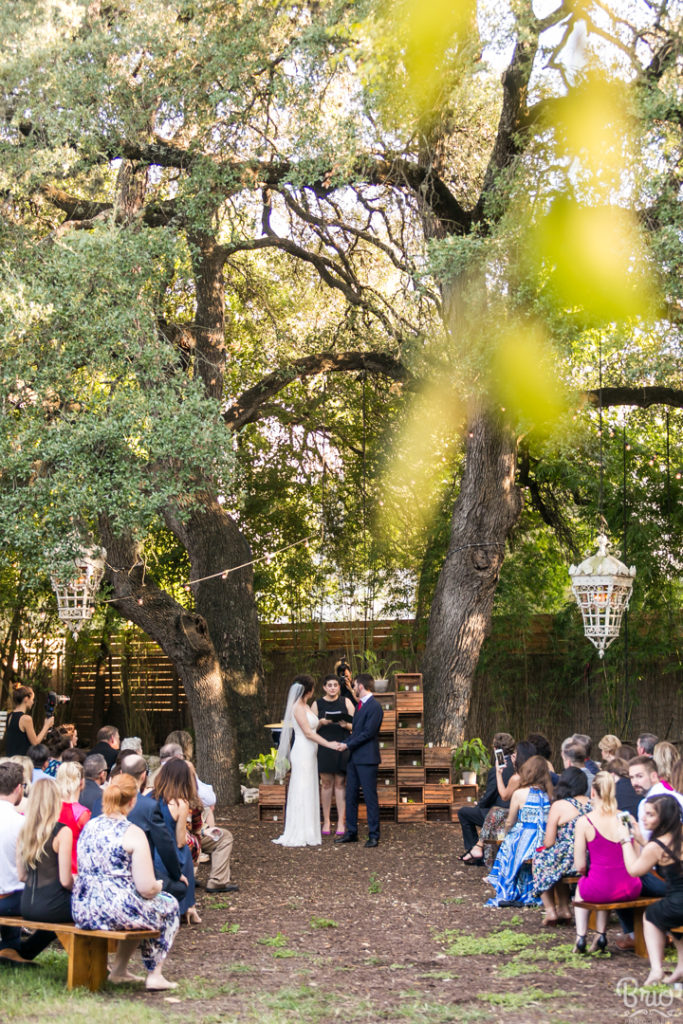 Things are slowly starting to get back to normal, and as such, many couples are again planning their weddings. But the pandemic has certainly taken its toll on the wedding industry, and a number of trends have emerged that look as though they're here to stay. 
With Covid variants still wreaking havoc on the industry, many couples are now looking beyond the traditional church wedding to unique spaces and smaller wedding venues in Austin, TX.
This article will shine a spotlight on the wedding scene in Austin in 2021. We'll look at some of the wedding trends that have been emerging post-pandemic and go over what to look for when searching for a wedding venue so that you can take advantage of the very best that Austin has to offer when you're planning your dream wedding.
Finding the Perfect Wedding Venue in Austin, TX
Austin is particularly ideal for weddings due to the diversity of landscapes and venues in this world-class city. From rustic country scenes to modern cityscapes, Austin has something for everyone, and finding the perfect wedding venue in Austin is within reach.
If you have your heart set on an outdoor ceremony, Austin features some of the best scenery in Texas, guaranteeing that your special day will be set against a striking backdrop of nature and sky. On the other hand, if you have always imagined your dream wedding taking place indoors, Austin boasts some of the most unique and beautiful venues for weddings and receptions.
Unique Spaces Promote Intrigue and Intimacy
Some people need to have a church wedding either for religious purposes because it's what they've always imagined, and anything else just wouldn't be quite right. There are also those who really want to have their wedding at a specific hotel for sentimental reasons.
But with that being said, many couples these days are considering alternative venues, and there are a few benefits that come along with having a boutique wedding at a unique location.
How many weddings have you attended? Take a moment to think about what you remember about those weddings. What comes to mind? Now be honest, were you thinking of the reception? Church weddings can be very nice, but they are all in many ways very much the same. If you want to have a wedding ceremony that will be remembered for years to come, you need something that stands out from the crowd; you need something unique.
Why Smaller Venues Are Trending in 2021
Unique spaces are intriguing; they look different than every other wedding venue, offering ample opportunity for spectacular photos and videos of your big day. These days, many couples are planning smaller, more private wedding ceremonies, partly because many people are still recovering from the pandemic, but also in part because more and more people are starting to like the intimacy and special ambiance that you only get with a smaller more unique venue.
"Micro weddings" became quite popular during the pandemic, offering couples a scaled-down version of a grander scene. With 50 or fewer people and everything included, micro weddings at select wedding venues in Austin are still trending.
What to Look for When Searching for a Wedding Venue in Austin, TX
Your wedding day is one of the biggest days of your life. It's a day that you'll remember forever and so it's important that everything is perfect and just the way you want it. You'll be able to find everything you need for a magical wedding ceremony, but there are a few things that you should be on the lookout for when searching for a wedding venue in Austin, TX.
Outdoor space
A picturesque yet functional outdoor space is the secret to having a dream wedding. In Austin, you can take advantage of the many meandering waterways, green spaces, and ranches to capture the perfect feeling for the scene of your special day. Keep an eye out for wedding venues that offer premium outdoor locations; your guests will love it, the photographer will thank you, and your wedding photos will look spectacular.
Customization capabilities
To truly have the wedding you've always dreamed of, you need to be able to fully customize the location, venue, decorations, and – everything. So, before you book the location for your wedding, confirm that the venue can customize the event to your specifications, within reason. Of course, there are some things that can't be done, but the best of the best wedding venues will be able to accommodate much more than you may realize.
Micro-weddings
The biggest trend that seems to have emerged post-pandemic is the desire for micro-weddings. One of the ideas behind the micro-wedding is to cut out many of the unnecessary expenses that are typically associated with weddings. That said, when you go with a micro-wedding package, you still get many of the features that you would want without needing to spend a fortune or take on debt to pay for a fairy tale ceremony.
Micro-wedding packages include everything you need for your wedding so that you don't have to independently pay and manage dozens of different vendors. In addition to the venue itself, the best micro-wedding packages include a number of features that would otherwise take time to arrange and cost a considerable amount of money.
Many couples now prefer to spend more of their wedding budget on the honeymoon while still having a unique, unforgettable wedding, and so the micro-wedding is trending upwards and looks like it might be here to stay.
Custom wedding packages in Austin, TX
Let's go over some of the features you can expect to find either included in the price or as add-on services when arranging your wedding or micro-wedding at a reputable venue in Austin.
Food and beverages
One of the biggest expenses at any wedding is catering. In addition to the cost of the meals, there are often separate fees for things like snacks, wine, or an open bar which can add up to a lot of money quickly.
A good venue will either include these services in the cost of a wedding package or will assist you in adding a catering service to your event at the venue so that you and your guests can enjoy a delicious meal without it costing as much as an independent caterer would charge for a wedding.
Photo and video services
Your wedding day is perhaps the most memorable day of your life; it's the one you've thought about since you were a child, and it's also one of the largest purchases of your life.
Having a professional photographer on hand to capture your special day is one service you don't want to forego. Many of the best wedding venues in Austin will be able to arrange for a photographer or a videographer to record your wedding ceremony and reception.
Music and entertainment
After the wedding ceremony is over, it's time for the celebration to begin. That's where the music and entertainment staff come in.
From pre-history right up to the present day, music and dancing have been at the forefront of wedding traditions, and so by having these services, you'll be able to ensure that your perfect day has the perfect soundtrack.
Flowers
From the boutonnieres to the centerpieces and, of course, the bouquet, no wedding is complete without flowers, and the cost of floral services can be extravagant. Top-notch wedding venues in Austin will include different options for flower arrangements, some of which are included in the base price of the wedding package and others that are available as add-on arrangements.
Chairs
Chairs are one of those costs that many people overlook until the last minute. Depending on the size of your wedding, a great wedding package will include seating for you and your guests along with tables, cutlery, etc., so that all you have to do is pay for the venue, and you'll have use of their seating.
Sometimes, you may still need to add a seating service to the cost of the wedding, but even in these cases, a smaller venue in Austin will still be able to accommodate most requests for seating.
Cake
Last but certainly not least, the best wedding packages often continue a wedding cake or several other different types of dessert. Ordering a custom cake for a hundred guests can be thousands of dollars, but the best of the best wedding packages in Austin will include the cake.
The Best wedding Venue in Austin, TX
Without a doubt, one of the best wedding venues in Austin, TX, is VUKA. VUKA is a one-of-a-kind event space that caters to those looking for a unique, unforgettable wedding. With two separate bespoke venues to choose from and a ton of fabulous add-on services available, it's no surprise that the weddings held at VUKA are so memorable. If you are planning your wedding in Austin, TX, then be sure to get in touch with VUKA today to learn more or get started.