Looking for a Short-Term Office in Austin? Learn How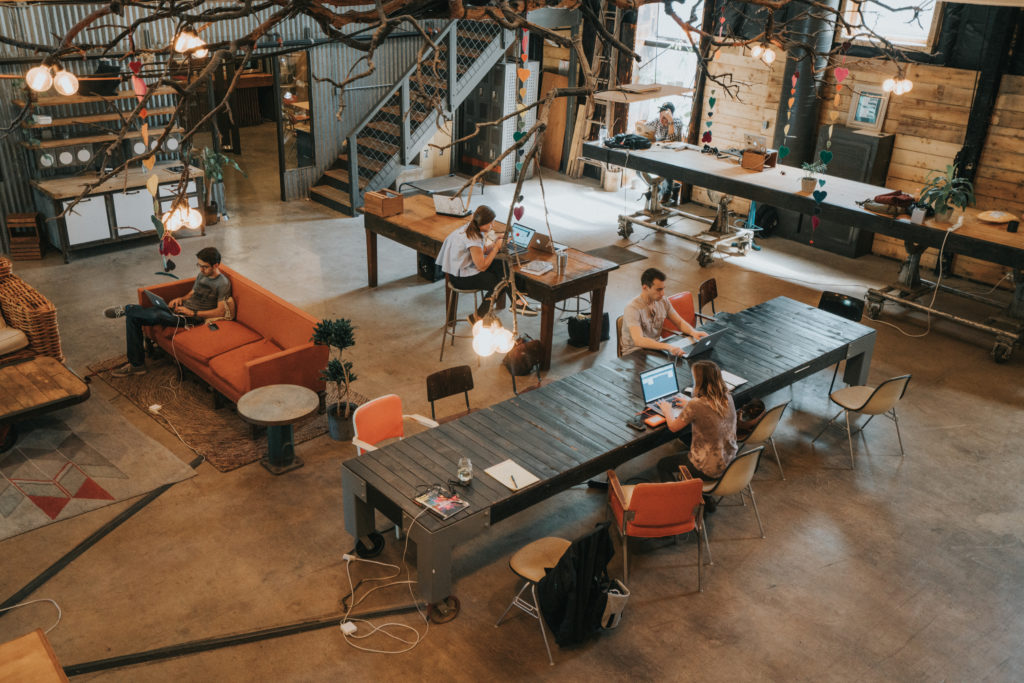 What's Driving The Need for Short-Term Office Space in Austin
In the past, finding short-term office space in Austin was a bit competitive. The concept for flexible office space was growing in popularity but mainly for companies that were just starting out or offered remote working flexibility to some or all of its staff. With COVID-19, much has changed. Today, short-term office space in the Austin area is attracting companies of all sizes and ages, opening up opportunities for renters and venues alike.
We all know that COVID-19 changed everything about how we live and work. No one could have imagined the impact of the pandemic on every aspect of our lives. People who never envisioned working outside of corporate offices found themselves wearing PJs and working from kitchen tables instead. Zoom conferences became the norm and cars sat in garages for days on end.
While all but essential workers were shut in, companies had to figure out how to keep operations running, even thriving in spite of the pandemic. They may not have been able to offer safe office spaces, but that didn't mean that all work had to come to a screeching halt. McKinsey found that one-third of surveyed companies have only accelerated the digitization of their supply chains in light of COVID-19, 50 percent have sped up the digitization of customer channels, and 75 percent are adopting artificial intelligence and automation at a faster pace.
Working from home was the knee-jerk reaction, forcing companies of all sizes to enable employees with technology and flexibility to perform their tasks outside of the typical office setting. This required companies to move most applications to the cloud, if they weren't there already, boost security, and find ways to track productivity. Some have been successful and others say they struggle to know exactly who is doing what and when.
Before the pandemic, approximately 40 percent of people were already working from home, but many of those did so by choice. Companies frequently had a hybrid workforce, enabling some employees to work from home and others to work from corporate offices. People who had never worked remotely in the past may have found their new work arrangements a pleasant change at first, but increasingly more are saying they are ready to return to the corporate office setting.
Change, Change, and More Change
What happens when a company that was mostly in-office suddenly has to pivot to a mostly remote workforce and then over time, bring back an office setting to those who say they do better working that way? If not everyone wants to or is ready to work in-office, why pay for large and long-term office space? The pandemic has been horrible, but it has also revealed the true value (or lack of) of areas we once thought to be important. There are ways to save money, ways to reconnect, and ways to do things differently we may never have considered before the pandemic - simply because we didn't have to.
For many companies looking for ways to cut costs and add more flexibility into employee enablement, it means finding short-term office space in Austin for employees who miss the office vibe. Short-term office space allows companies to go with the flow instead of committing to long-term lease agreements that may fail to align with business requirements at any given moment.
Nothing these days seems to be set in stone. We have crossed off countless calendar engagements this past year and likely will do so for the foreseeable future. Companies need to be able to adapt to whatever happens next. Being agile puts companies in a better position to quickly change course when needed, potentially saving costs along the way.
For employees who want to come back into work, short-term office space gives them that ability. Employees who are comfortable working from home can do so as well, knowing they may have a place to meet or work later if their desires change. This type of flexible office space also gives companies a home base of sorts - somewhere everyone can gather if necessary. For instance, board meetings, team meetings, employee evaluations, and other meetings can happen face-to-face when it makes sense to do so.
Because demand is increasing, short-term office space in Austin is more plentiful now than before. Here's what you need to do and what look for when considering short-term office space in Austin:
Evaluate Your Current Needs
Before you can begin looking for short-term office space, you have to understand what your short-term needs are. Talk with your executive team and employees to gauge how many people are ready to come back into an office setting and who wants to remain home. You should get specific in your surveys to better understand who is ready now, who may be ready in the next several months, and who is committed to remaining home for the long haul.
You should also determine what type of office space you and your employees will need. Can everyone work in an open office configuration or do they require separate offices? Will you need conference rooms, break rooms, separate executive offices? Will any build-outs be necessary to accommodate your people? What kind of parking will you need? Is there a particular city location that is more convenient or affordable?
Look at Your Options
Once you know what you need, you can begin looking at your options. You can utilize the help of a corporate real estate agent who knows the short-term office availability in Austin, or begin your search online. Be sure you consider all of your must-haves before you think about the nice-to-haves, and make a list of all viable options that fit within your timeframe.
Understand the Terms
Every office venue will have their own terms, so be sure you read the fine print. Understand exactly when the lease begins and ends, costs involved, accessibility, security, and personalization limitations. Will the space include office furniture or will you have to rent or purchase separately? How flexible is management about expanding or reducing your office space requirements and how will that impact your lease terms?
Plan for What-Ifs
Never before have we had to consider what-ifs as we do now. So much can change in a short period of time and you need to know what happens when it does. For instance, what if the virus resurges and you suddenly have to shut down offices? What will happen if the virus subsides or a vaccine makes it safer for more people to come to work? Will you be able to add space or will you have to finish out your lease before you can move offices? What will it cost if you have to walk away?
Office Space that Works for Everyone
The beauty of short-term office space is that it is designed to give companies more flexibility in how they operate. Short-term means companies can plan for what they know right now and not worry about committing to something longer term. With COVID-19, short-term office space gives finance and CEOs a bit more peace of mind knowing they aren't wasting a significant portion of their operating budgets on rent for a space they aren't using.
While short-term office space in Austin may mean slightly higher lease payments, companies must remember that they are likely saving costs in the long run. Paying for unused office space is expensive. Short-term office space allows you to right-fit your space with your current needs and nothing more.
Keep in mind, because you are only committed to the short-term, your opportunity to make changes will come more frequently. As your lease renewal comes into sight, you can reassess your needs to determine whether you need to renew or move to a larger, longer-term space. Either way, you have more control and breathing room to make decisions.