The Need for A Creative Coworking Space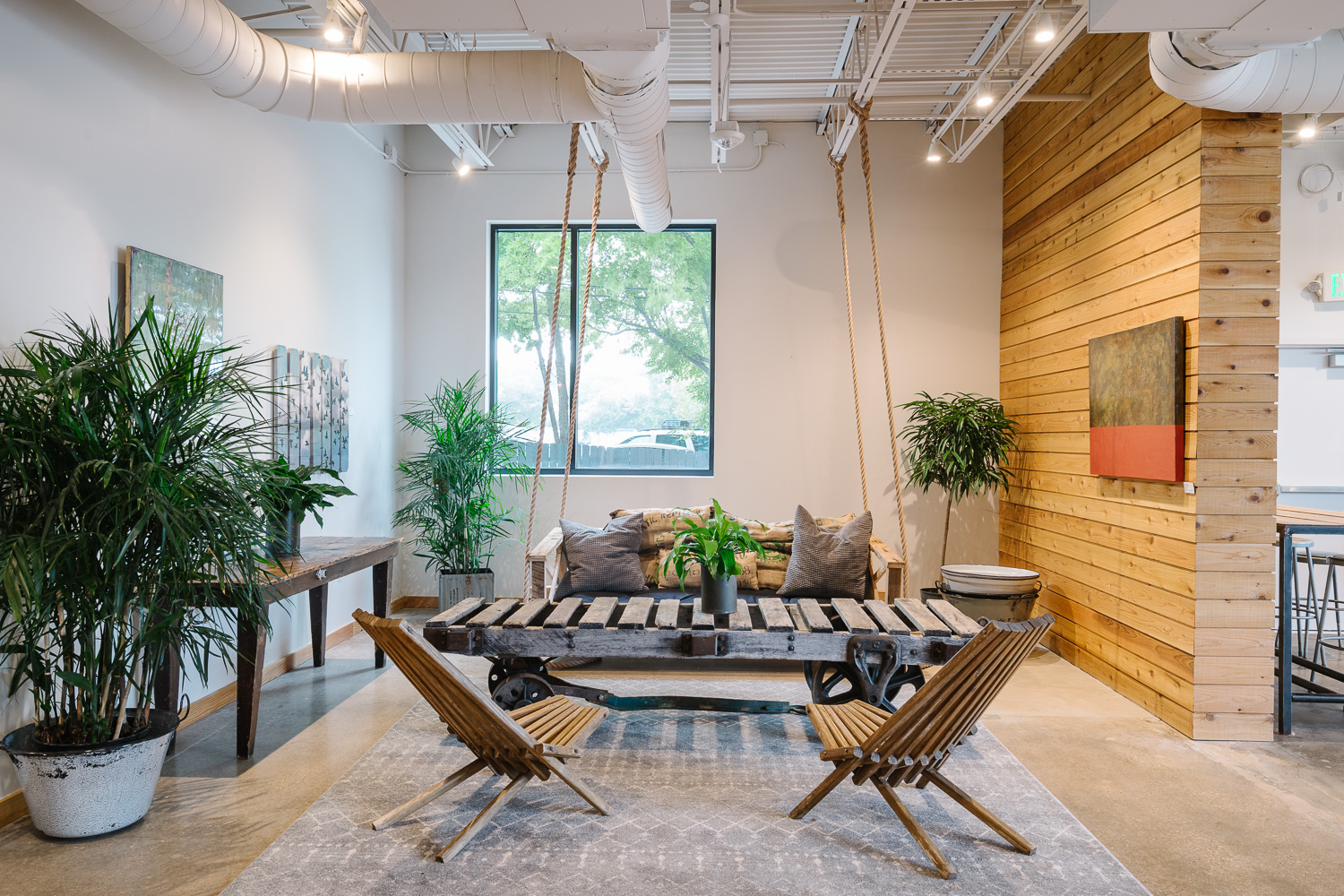 Let's face it: 2020 has been a doozy. None of us could have imagined what this year would hold, and we doubt anyone is sad to see it end. We've all suffered so much loss, from loved ones to finances and jobs, from celebrations to family get-togethers and vacations – the COVID-19 pandemic has crippled our sense of normalcy.
But it has also shown us what we're made of, proven our resilience, and revealed what's truly important in life. A silver lining to an incredibly challenging year.
One of the strangest consequences of the pandemic has been the need for the majority of us to work independently from home. With offices shuttered and no in-person collaboration opportunities, many have spent months holed up in uninspiring home offices looking at the same four walls. We crave a creative coworking space with human interaction, but where do we begin in our search?
The good news is that we have all learned so much in terms of safety since the pandemic began and know how to live and work without exposing ourselves to much risk. Coworking spaces in Austin follow all of the CDC's and local safety guidelines, such as spacing people out at least six-feet apart, requiring masks, providing hand sanitizer, and conducting temperature checks at the door.
If you are ready for a change of scenery and want to try a coworking space where you are surrounded by a community of people in a stimulating environment, now is a great time to reserve your space. 2021 doesn't have to be the same ol' boring routine. Creative coworking space is just what you may need to spice things up and inspire fresh awesomeness.
What Makes a Coworking Space Creative?
Let's be clear, not all coworking space is creative. In fact, many coworking spaces that have popped up over the past few years are little more than subdivided warehouse space or barren offices in a vacant building. White walls, fluorescent lights, carpeted floors and generic, factory-made office furniture are hardly inspiring.
While you may not think design has much to do with how people work, studies show the opposite. Poor workplace design is estimated to cost businesses $330 billion in lost productivity each year.
But a few owners in Austin, Texas put much more thought into their design so their coworking space can foster as much creativity and productivity as possible. The design elements in these creative coworking spaces help to build a community of innovators who are inspired by the bright and comfortable aesthetic.
This is an important factor, as research has proven that what people want most out of their workplace is a great experience, and a great workplace creates "more engaged employees," which leads to "business productivity and profit." Human beings unconsciously mimic one another and can sense positive energy created in a space. This goes to show that even if one individual is inspired by the atmosphere, it will have a domino effect of creativity on the other creators.
Although design makes a difference, creative space is way more than what it looks like. It's how the space functions.
What Is Design Thinking?
'Design Thinking' is a philosophy that balances what people want in a workspace with what they need to be productive, effective and innovative. It is a dynamic space that encourages networking and collaboration but appreciates the need for quietness and privacy.
Design thinking is unique and inspiring in how thoughtful touches evoke a sense of ease as much as enthusiasm. It brings out the best in people by creating a space that blends energy and focus, beauty and functionality, privacy and community.
This may mean a coworking space with tons of natural light, open views of the outdoors, high ceilings, and inspiring artwork on the walls. Office furniture that is comfortable yet interesting, with dynamic workspaces that extend from thoughtfully-placed tables and desks to intimate sitting areas with modern sofas and plush chairs. Private offices and meeting rooms are alongside open workspaces and community areas.
Why It's Time to Change Up Your Space
A workspace's ability to be flexible is another important necessity for productivity. It is beneficial to be in a visually appealing environment to feel creative, but if you are able to alter what that looks like, you are essentially pressing shuffle for your inspiration.
This also can allow you to make a creative coworking space feel like yours because although you don't own the space, you have a say in what elements are going to work best for you.
Aside from your workspace, break areas should be just as inviting. These serve as a place where people can relax and socialize near a well-stocked coffee bar or outside at a picnic table under a giant oak tree. Regular breaks are proven to make people more productive and creative, recharging brains and energy levels.
Look around your workspace right now and compare it to the creative workspaces mentioned above. Which environment would you rather work in? Which would inspire you to be more productive, creative and content?
For less money than what you might think, you can work in a space like this on a daily or monthly basis, giving you the ultimate flexibility in how, where and when you work.
What Elements in Coworking Spaces Improve Productivity?
Everyone works differently and has distinctive preferences, but studies show there are elements in our environment that affect our performance, making us more or less productive. Comfort is a major culprit. People are more productive when they are comfortable.
Color
Color, for instance, can impact people in a variety of ways. While white may make a room seem more spacious, it can also be described as bland and cold. Brown, on the other hand, such as wood floors and room accents, evokes a sense of strength and comfort.
Pops of color balanced with warm tones inspires and comforts at the same time. Temperature, too, has an effect on comfort, as does the office furniture and ability to move easily around a room.
Lighting
Lighting is a big influencer of concentration and productivity. Not only can poor, harsh and artificial light strain eyes and cause headaches, it can impact alertness and mood. Proper lighting has been shown to foster a positive attitude and productivity.
A Cornell study found that "optimizing the amount of natural light in an office significantly improves health and wellness among workers, leading to gains in productivity."
Customizability
Another productivity influencer is choice. Like we mentioned before, flexibility is attractive to everyone. People like to choose how they work, and they often want to change it up throughout the day. A creative coworking space offers workers different ways to work.
From desks and tables in open areas to private offices and seating areas, you should be able to move freely wherever you feel most inspired. More innovative designs make some areas playful and fun, such as having an indoor hanging sofa swing or an outdoor fire pit with adirondack chairs. You may also find a coworking space that offers a variety of desks, like community tables, height-adjustable desks, or bar tops.
Community Areas
Finally, community areas are more than a place to network and socialize. People are more productive when they have ways to collaborate and share ideas with others.
Being around others who are energized and creative is infectious, and it sure beats working alone day after day. Plus, it is hard to fully understand something without engaging in multiple perspectives. With a coworking space, you could have individuals from a variety of professions all around you to help you see things in a way you never imagined.
While these community areas are beneficial, some find that a quiet space to retreat after collaborating is essential to their productivity. They need a workspace where ideas can be put to paper in a focused way, free of distraction. A creative coworking space offers both worlds so you have the right environment to turn inspiration into reality without interruption. You are lucky to live in Austin, where creative coworking space is not hard to find. Take a tour of available venues and discover what inspires you. Because most coworking spaces do not require long-term contracts, you may want to consider moving around a bit, working in different coworking spaces across Austin whenever the mood strikes. Just know that you have options with your home office – ones that can help you be more inspired, creative and productive.